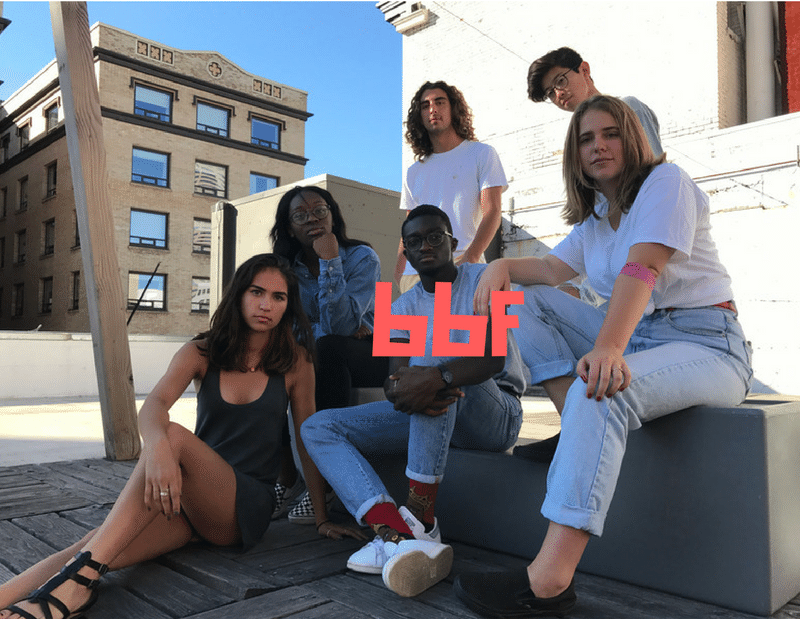 Juice 2018 - Using the Power of Space + Place
I was named a Juice Honoree, along with several other immensely talented individuals, for my work on the I Love This Place PDX Project, specifically highlighting my intention of bridging communities through the medium of storytelling.
#collegeprep - 2018 Changing Destinies Luncheon
I wrote this piece as a response to my college prep experience at De La Salle, at our annual fundraiser. "Dreams are images our mind creates, but we wonder if they are valid."
a letter to my son, march for our lives
After being asked to help plan and coordinate Portland's March for Our Lives with other great student leaders, I wrote this piece as a letter to our future children, "who will not have to March For their Lives."
masks
'Beauty is more than skin deep.' When your skin does not reflect the status quo, finding your sense of beauty is a constant fight for personal acceptance-- a constant practice of restorative justice.
unmasced
+Portland Winter Lights Festival
unmasced is an interactive installation to spark a conversation about how people see/accept notions of gender norms, and gender associated behavior. unmasced interrogates what it means to be: a "man" or a "woman."

The collaborative installation created with the Open Signal and the digital brand and product innovation company Instrument, for the Portland Winter Lights Festival.
 
asma x march for our lives
upon being given the opportunity to speak at the March For Our Lives PDX Protest, I was later greeted with the support and inspiration of so many young people who were in attendance. one of the attendants, Asma, utilized her beautiful filmmaking skills to create this vignette of the March 24th event. I will be forever thankful for everyone who came out, and most importantly, the initial creators of the event and my fellow speakers.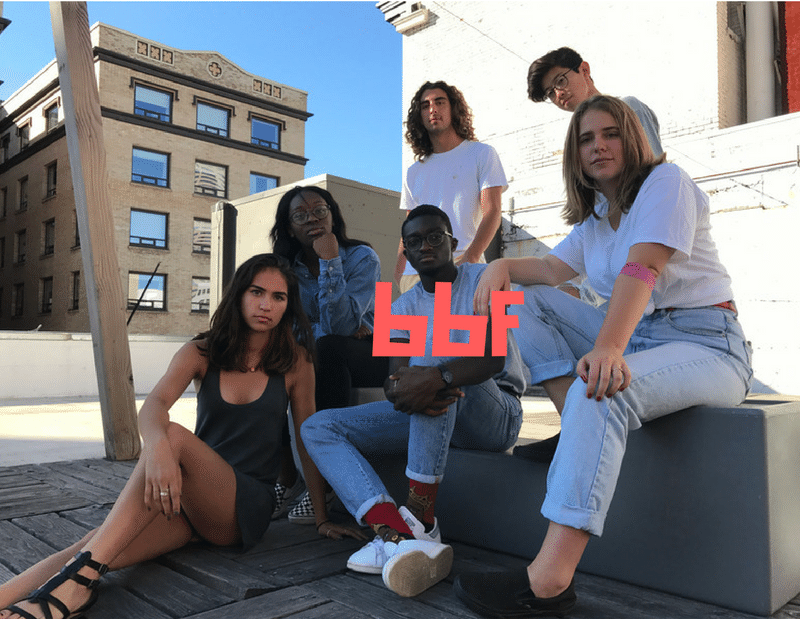 brown boy feelings
a true passion project, Brown Boy Feelings lent time, space and dialogue to discuss the pressures boys of color face, in pursuit of being a 'man.'
http://pica.org/event/brown-boy-feelings/
recolonizing space
+Intersect Fest, Portland Institute for Contemporary Art
Space is integral to our understanding of self: the way we feel, are seen, perceived and physically fit into a space are all informed by history, time and geography. As a Portland native, who has seen the displacement of entire communities of color in North and Northeast Portland it has been a true hope and intention of mine to one time see and be apart of the cultural liveliness that once was. I wanted to speak to the gentrification of the Albina neighborhood and provide what it would look like if blacks took back that space.
The background imagery are structures and institutions that are historically white spaces: Harvard University, Columbia University, Georgetown University, and the United States Capitol Building; as well as neighborhoods in Portland that have been gentrified or historically white: the Pearl, the Albina neighborhood, Downtown Portland and the Mississippi District. Spurred on by the inspiration of the Portland Art Museum's, Constructing Identity exhibition, I collected photographs of artists from Kara Walker to Archie Smith. This photographs of their art are intermixed with visuals of black faces: friends and family. I have drawn inspiration and insights from these professional artists, companions and the experimental work of Miles Davis, whose song Bitches Brew, is set in the background, serving as a symbolic recolonization of jazz and rock music from its historic black roots.
Visuals are fundamental means to articulating thought. Audio augments these visuals in constructing these realities. Objects bring this abstraction into the physicality of the world.
installation
+on the ground: photographs, toys, symbols and memories in front of video
+background music: Bitches Brew, Miles Davis
White Noise
in a silent film created by two close collaborators, the filmmakers take on abstraction, silence and emotion with a creative lens.
revolution
Hope,
Scream,
Run,
Fight
One may never know the surety of the future,
Nor may we know the security of the present,
Hope
They stole from you your voice,
The most fundamental piece of humanity
Scream
No matter the conviction,
Whatever is obligating you to stay
Run
Always the victim,
It's time to slaughter the ideas of oppression,
To uphold the bounty of freedom for yourself
Fight
to, progress
There shall be nothing more false than progress,
No greater travesty than man's attempt to understand the unknown,

to domesticate the most wild of beasts,
to bring light to the dark,
to bring life to the deceased,
to be permanent in a world of temporaries,
lasting in a system of short measure,
Our world suspends in an imbalance of the greed of man and the limits of nature.
Demanding what is not to be ours,
Thinking in the now and too selfish to understand the proactiveness of measure, the sanity of limitation, the understanding of moderation,
To be exhorted to the point of action, has failed this race,
Has failed as it is seen as new,
As a trend to be hashtagged and protested,
When long before the new had exhorted, the old had implored,
The progress that must occur now, cannot think in selfish individualism,
But rather in altruistic collectiveness,
Change itself cannot occur with the world we have evolved to tirelessly destroy,
To rip and oppress, overtoil, its rain our blood, it's love our emission.
In these times our inherent greed and destruction must be invested in the systems,
The human constructs and conditions that perpetuate our circumstance.
Invested to annihilate, to undo, to rebuild and reestablish,
This is the progress that induces change.
The flowers that wilted with neglect and bloom with attention,
Conversing until the rich have exercised their minds to no longer think in numbers,
To rid themselves of seeing humans as investments, as chattel to exploit,
Down with humanity and rise with men,
Rise with a passion so ignited all opposition will bend to its devotion.
It will engulf us in spirit, surround us in mind and access us in action.

Progress.
the impossibility of black space
For as long as I can remember, I have been black. This may seem like an objectively obvious statement. It is. But, being aware of one's blackness is the chief influence of how I show up, take up and relinquish space.

Somewhere between the past and now I made up my mind who I would be. Much of this newly created Tyler was premeditated, influenced, constructed. The first time my space was interrupted was five year old me at Providence Montessori School. In the halls of this private preschool for kids ages three to seven, oftentimes I found that there were few brown people: two brown boys and one brown teacher. Everyone else seemed to disappear into the majority-- wide mouthed, smiling faces of whites and tans and peaches and reds. Everything that wasn't black. In that space, my impressionable years of self identity were less than aware of the uncomfortability and otherness I felt. In that space, I was the rambunctious, black boy who could not seem to keep their bodies tamed or sit 'criss cross applesauce in: 3… 2… 1… "
Younger than everyone else, with special circumstance allowing me to begin schooling merely a few weeks after turning three, I struggled to meet the parameters of the classroom space that my teachers demanded. Of course, I was not the only one. But the unique pigmentation of melanin in my skin and the years of socially criminalizing black men and boys, I was an easier target to spot. At parent teacher conferences, the lovely Ms. Jean addressed my parents-- yes both of them, I know it comes as a surprise, an entire black family unit, thriving and sending their small toddler to a private school-- "I think Tyler is having some problems. He never seems to sit down and his choice of words are… not what we would like to hear." In this space, I was the perpetrator. A child having problems sitting down and following directions, with an attention span of twenty seconds and twenty three at most. My teacher, with the support of an entire entire society built solely for whiteness to thrive, robbed me of my childhood wonder and my body had become indecent, aggressive and the antagonist. From that moment on, no space was mine.
Rather space is a constant adaptation of self to fit the distinct circumstance of the environment. For blacks, we are always fitting in the holes and cracked windows made of whiteness, with our authentic black selves. However, there is no space in this country that is authentically black. Even Historic Black Colleges and Universities were established out of desperation and segregation from white society. Our bodies in their various forms have been fetishized, sexualized and corrupted from having any purity or self-definition. Even in the acceptance of ourselves we are subjected to the scrutiny of history, the capitalization of modern society and the unnerving veneration of counter culture. Each moment shared between two blacks-- family, friends, partners-- are made on the pretense of common annexation, of shared strife.
Our coming-of-age ceremonies are conversations on how not to die at the hands of those sworn to protect, and even at the hands of our fellow persons of color, who have been conditioned to hate and survive in disenfranchisement. Our pomp and circumstance is how to alter ourselves to fit the white mold. Our first job is a lesson, that few pass ,on how to deescalate and negate black stereotypes. Our first child is the greatest gift and greatest fear that in the middle of our break from the world, we will receive a call that our angel's soul has been washed clean from this earth. Our retirement is an asthmatic breath of potential relief in a beautiful solace.
No space is mine. Every space I enter is a changing of the guards, a swift change in delivery, a means of surviving. Still I am safe and secure in who I am. My mind is the only space, my teacher could not take from me.
for antwon rose
son:
breathe.
hold.
stop.
think.
stop.
answer.
hault.
get out.
"yes, sir"
"no, sir"
breathe.
just get out of here
"just leaving work"
or
"just going home"
or
"just being human"
but why me?
breathe.
WHAT ARE YOU REACHING FOR
breathe.
stay.
run.
stop.
what did momma say?
breathe.
hope.
remember.
im doing what they said.
breath…
BANG.
*we have a 187 on…"
breathe.
gasp.
remember.
my daughter
feel.
"see you later, daddy"
accept.
"God, this is what you wanted?"
deny.
"this can't be the end."
breathe.
gasp.
gasp.
gasp.
……..
mother:
*where was he?*
school
home
car
road
anywhere--
nowhere.
*what did he do?*
breathe.
live.
work.
love.
hope.
dream.
breathe.
breathe.
breathe.
we are the sons
I am the son that you always loved.
the son you travelled miles to get--
to save.
my sweet father 'tis of thee,
the sweet land you killed for me,
this land of liberty,
you sacrificed your men,
to conquer those beasts
that dare claim our land as their ancestors,
we accept no folly as true,
we accept no Chief Joseph. no Sitting Bull. no Red Cloud. no Geronimo.
as our founding fathers.
black like
… like roses peering out of our fingertips,
Thorns forged from years of clipping and cultivation.
And leaves to crown our heads,
With tilted chins,
Heightened walk and
Defiant demeanors,
Our bodies a willow,
The willow that bears children in the name of this tradition,
In the many tongues, tones and pigments that populate this earth,
That no matter how separated by time and place,
Knows that in face of the ropes swiftly tying around our throats,
The men at our feet with axes to chop us down,
Even in face of this, we are the willows that remain.
The willow that uplifted the prophets and
Rooted the angels.
baltimore
You Locked me in a dream where you were the hero and I was the damsel in distress

I tried so hard to be something more than what you told me
Trying to love instead of hating
Mistaken I was contorted,
played with for your satisfying
I trusted you to protect me and
however you protect the lives of those committed to enslave my mind
to make me believe that that tv is real and
that my abilities lie in my hands rather than the mind,
This is more than just my dreams, my voice,
the spoken word of a little black boy who knows no boundaries,
it the spirituals, versus, flow, words of a people never to die no matter
the slowly tightening noose around their neck
that never stops swinging from the poplar trees,
it is the voices of the millions silenced by the bureaucracy and institutionalization,
My hands are up yet my voice silenced
Will you shoot a man with no voice?
Can you stop a man with nothing to lose?
I refuse
I refuse to be just another mind,
Just another twinkle in the sky,
To just exist as another controlled soul of humanity,
My dreams are valid
They are the guide to the spirit
I cannot muster to express
I am much more than my history
Than my future
Than my environment
I am a soul
Torn and shredded by the horrors of yesterday
Yet I refuse to succumb to those pressures,
To just be alive,
I possess much more,
The voice I carry no matter how loud or quiet
Is mine
There is not much in this flesh
But the affirmation of death
And the possibility of life
So we must live on,
in wake of all opposition we must progress,
continue on until there is no land to explore,
to pioneer a future rich and free,
to lead nations divided by history's bitter anguish,
to speak up against the injustices we witness,
until all voices are heard,
to be our own soul of humanity
To truly be HUMAN.
we are the sons of memories once shared
We are the sons of memories once shared.
Black not like your black magic. Not like your negativity.
We are black like power. Like strength and resilience. Black like joy.
Black like beauty.
Like the nightly skin,
Every freckle like a star in the sky
And every bruise, a constellation.
Configurations of dark circles,
They hide our histories.
7
I stare so deep
Who are you?
Who am I?
Can you tell me?
I dream in and out
Subconscious racked with things
I never wanted
love, hurt and happiness
Make out to me the things they can't see
Breathe, breathe, hope to dream
Dream to be and to be is all I dream
Beat this life, one to two, two to three,
Three and four, love me blinded
Whole and known
You find your soul, the things I will never know
Free the life
Higher and higher we go until the sky reaches infinity
Infinite as 7.
our eyes
She dragged on,
limped strides,
banded wrists,
told stories of
demented times
where heroes lacked
identity,
turned blind to her needs
lied truths that
could have been
avoided with compassion
lended hands that
served like bandaids
to wounds so tarnished
her soul bled cries of
joy,
wrote signs with broken fingers,
to catch the attention
I never could grant her,
submerged waters
washed clean the
stigmas of how
we could never give her a chance,
a sister that mothered
truth and moral
and people that fostered
greed and deception,
Forever she may be lost
From all that could come
the orchard
We ran
through the orchard
you
slipped,
knee scraped,
but the reality was the
disappearance
of your
love
Gone
How I fell
We became
the trees that swang
until the disappearance
became reappearance
as a reflection
We
r
a
n
smile
What lies behind that smile?
The trapped spirit of one wishing to live?
Is it the angel of happiness? Her prey being the joy of pleasing her young
Is it the nymph of laughter?
Filling like a balloon of inhibitions and insecurities of oneself.
Teething like the infant it is.
Behind those eyes lie love
a love that is waiting to bloom,
waiting to grow and thrive
Behind that smile is a person waiting to be freed of a life long gone
Behind that glow is the possibility of love.
black reality
I cry out
In a dream,
Trapped among
Double face
Masked creatures
With expressions
Soaked in effervescent
virtues
tainted deeply
my soul
destroyed from people who
meant love
yet such happiness is still,
Without movement,
Dormant as if stalled
In a world full of joy,
I find security in the negativity
That paints pictures of lies
Framed with unlawful propaganda,
I asked to be saved from this reality
yet my heroes are my captors,
trapping me here so I may live
believing what I am told,
My thoughts are drowned
In seas of my own tears,
I remain as a fragment of a reality
twistedly, sweet
I become its fellow companion,
May we never escape
I shall have some sort of love
it
We sat in solace,
kissed with bitter lips,
consumed breaths ,
oceans wide,
leaping thighs ran cross avenues
spilt through woods of roads
engulfed with deathly needle
and yet that is you,
a crippled mind, lost in a body you've known eternity,
plagued with unkindly spirits,
eating away at all that is left,
from what you knew as true,
inevitable, its demise is impossible,
you try to rid it,
find comfort in poisons listed 'help'
but you can not help what you can not rid yourself,
I could not judge i was more guilty than you,
We knew but could not stop
what was meant to be
the black bringers
taken,
gone,
And disappeared,
they came running to me,
whispered so sweet,
it felt a treat,
to for once know me.
passed down,
these figures,
knew unlocked secrets,
knew names and forsake nothing,
demanded me to be uncompared,
delivered a power so rich,
consumed,
they floated,
so human and godly,
they resembled everything i knew to be bad,
and in that i knew they were my god,
my black bringers,
--awake.
privilege and the young, human mind
a flow of consciousness,
disrupts my happiness
and i sit pretending that this is normal
my place in this world so singular
no other knows it
wondering what gave me the right to exist
To live and be in such tranquility,
In a time of such hostility
lost, unknowing and yet I am known,
they all see me but can not feel me
streaming blindly, each thought devouring my psyche
unsettled and continually pondering,
i am losing
wondering, pondering, questioning and question,
where is where?
and within here is nowhere.
the black woman's betrayal
In her eyes,
She died that night.
-----
Surrounded and surmounted,
Suffocated and succumbed,
So diligently, she covered her nightly skin,
Every freckle like a star in the sky
And every bruise, a constellation.
Configurations of dark circle,
Enclosed her eyes.
And roses peered out of her fingertips,
Thorns forged from years of clipping and cultivation.
And leaves crowned her head,
With a tilted chin,
Heightened walk and
Hypnotic swaying,
Her body became a willow,
The willow that holds her son,
From rope built by men.
The willow that delivered
Young women, that saw their bodies,
As night skies, ashamed to be forever bleak,
The willow that uplifted the prophets and
Rooted the angels.
And with an unwavering slash,
Her sons, daughters, prophets and angels,
Cut every knitting of her biblically caressed hide,
Smoked every bee that constructed the hive within her heart
Captured every mystical butterfly cocooning in her ribcage
Sawed off each branch that connected every soul.
The sacrificial black sheep,
Her herd deserted her and the shepherd
Released her.
-----
In her mind,
We survived that morning.
a vessel
You came in and the world stopped
My eyes neared end
My heart stopped and I looked so deep into you
I lost it within you
I gave it to you
And you bore me every love that could feel this heart
Every smile so kindred
A mess I stare back and see that you free me from me
You unleash the pieces that fragment, contract and
Stargaze
Display every safety and outshine every hope,
The dream that never made it through
I learn from you
You teach and speak
Captivated. Entirely we must grow
Grow in this
Never allow it to stagnate
To fester. But to build,
Peer out into this world
Blossom and open its mouth wide to softly take it all in
To bear something new
Continue a cycle
A metamorphosis
Each cocoon a lesson
Every butterfly
A new me
I have come to love,
Me.
black bringers
taken,
gone,
And disappeared,
they came running to me,
whispered so sweet,
it felt a treat,
to for once know me.
passed down,
these figures,
knew unlocked secrets,
knew names and forsake nothing,
demanded me to be uncompared,
delivered a power so rich,
consumed,
they floated,
so human and godly,
they resembled everything i knew to be bad,
and in that i knew they were my god,
my black bringers,
--awake.
eyes; future and past
Face me.
A reflection and mirror blend so well
A face reminds me of me.
But how do we see ourselves?
Do we search in light of what we are told,
Fat, ugly, gay, stupid, black, dirty, poor.
Are our eyes truly ours or the instruments
Of social influence?
Can we truly look into a reflection and Turn from me.
Know it to be us. Can you see?
How do I know its me. Your vision is no longer with eyes wide
What if I lie so where far over there Rather eyes turned,
And nowhere in between? Eyes alive,
Does this reflection display me a truth, Moving and fresh
Or rather gratify me a lie? Harboring no bias or influence
What do we know? To the world in front,
Are we thinking? Are our thoughts ours or Freeing itself of any constraint to order
The accumulation of others, Disrupting the structure
Made manifest in our lives? Searching and not looking
Seeking and not seeing
How powerful the world behind us?
With shadows and lessons and experiences
A past, no pass.
A past, so clear
A future open to us all
One my eyes can see.
Sonu Okan